Let's Talk About Power (And Have Some Fun!)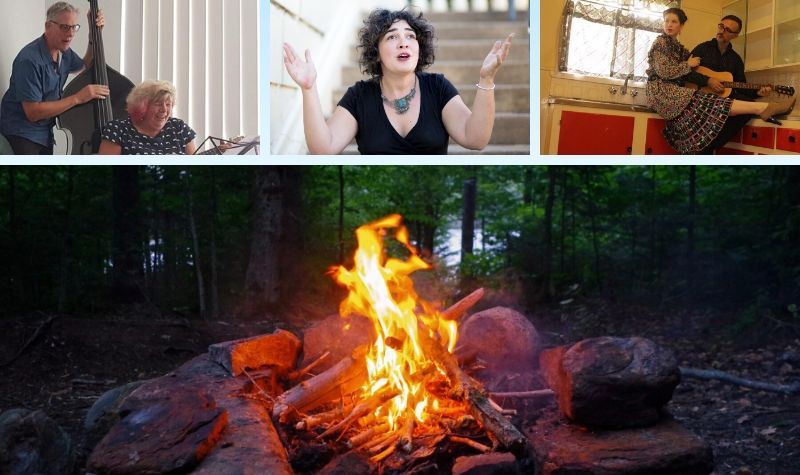 We need to talk about power. We need to talk about how change happens – at "normal" times, and at extraordinary times like these.
But first, can we have some fun?
This Saturday evening, we've got a fabulous night of fun planned for you! Featuring musical performances from Tuxedo Kitten, Rob Law and Grandparents for the Galilee, poetry readings from Tjanara Goreng Goreng and Senator Janet Rice, puppetry from our own Elissa Jenkins's Larrikin Puppets, story-telling and more, all streaming to your home via Zoom, this is FUNdraising like you've never seen before!
OK, that was a terrible pun. But I don't want to be part of your revolution if I can't make puns. (A free ticket for the first person who tells me which great activist that second terrible joke is misappropriated from.)
Seriously, though. This will be a great evening, thanks to amazing work by Elissa putting it together, and the generosity of all our wonderful performers. Please get your tickets and support the Green Institute to cultivate ecological democracy.
If you can't make it but would like to support our work (and have the capacity during these difficult times), please do consider signing up to our regular giving program. Our wonderful group of regular donors make a tremendous difference to what we can do – providing vital resources for things like commissioned work, transcripts, promotion of our events, and, of course, staff time. We really want to make closed captioning for our webinars happen, too, ideally employing humans to do it.
Your regular donation will help make all we do possible.
Speaking of making things possible, Meanjin Quarterly has just published my meandering musings on power, Neville Power, and this crown-shaped virus. There's always a lot of talk, at moments like this, of them being points in history where change can happen. Of course that's true. But my question is: how?
If we take a moment like this and try to push our increasingly flagrantly undemocratic governments to implement specific policies, I believe we are doomed to fail, we are underplaying our hand, and we are abdicating our own power to achieve extraordinary things. Now is a time when we can reshape power. If we choose to do so.
These ideas will also be explored in our next Covid Democracy webinar, of course, on June 4. This is an exciting one, with the ever-wonderful Scott Ludlam and the brilliant Assoc Prof Carolyn Hendriks from ANU's Crawford School, traversing From the Local to the Global and Back Again.
Carolyn is one of Australia's leading experts in deliberative democratic practice, with extensive experience building grassroots democracy. Scott, of course, needs no introduction to you, but you may not be aware that he is part of the new Progressive International project launched recently with Naomi Klein, Noam Chomsky, Arundhati Roy and many others. Scott will tell us about that project, as well as the myriad local projects he observed while researching his book.
Please register for the Local To Global And Back Again webinar.
Finally, we can now announce the next Covid Democracy webinar, to be held on June 18, will feature renowned science communicator Julian Cribb and brilliant cardiologist and climate activist, Dr Arnagretta Hunter, discussing the recent roundtable and report of the Commission for the Human Future which I had the privilege of participating in. This will be a challenging session, calling us to confront the depth of the intersecting crises we face, but also providing us with the space to consider the depth of change we need.
Register for this Facing Up To Catastrophic Risks webinar.
Looking forward to seeing you and discussing these big ideas over the coming weeks!
Take care of yourselves,
Tim.