About The Green Institute
The Green Institute is cultivating ecological democracy through ideas, conversation and action.
Founded in 2008, and supported by a grant-in-aid from the Commonwealth government as the official think-tank of The Australian Greens, the Institute has a national and international reputation for high-quality, exciting and influential research, and creating space for deep and rich discussion.
Dedicated to the Global Greens' four pillars of ecological sustainability, grassroots democracy, social and economic justice, and peace and nonviolence, the Institute has focussed its work on key points of intervention including the rights of nature and Earth-centred governance, participatory democracy, and universal basic income and the future of work, as well as over-arching discussions around ecological political theory and practice.
Donations to support The Green Institute's work are tax deductible for Australian citizens. Donations above the legislated threshold (currently $14,500) will be disclosed to the Australian Electoral Commission.
Our vision
Seeding, feeding and leading transformative Green politics
The Green Institute exists to create the space for strategic conversations about Green politics that can't happen anywhere else but are crucial for our movement's transformative goals.
While members, elected representatives, branches and offices rightly focus on policy platforms and process, winning seats and building political power, the Institute asks: who do we think we are, as a party and movement? What type and scale of change are we trying to achieve? What is our role in creating that change, in both the community and parliaments? How do we change the system while operating in it?
By inspiring, informing and involving people from across our movement and beyond in discussing these questions, the Institute deepens and strengthens Greens ideas, activism and change-making, and influences political change from the grassroots to the parliaments.
We are of and for the party while independent of it. We are political while not electoral. Our work is challenging, engaging and always relevant, cultivating the healthy soils so people at every level of our ecosystem can join us in seeding and feeding transformative political change.
Our people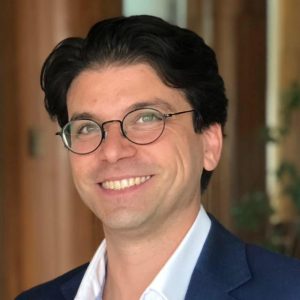 Executive director
Tim Hollo, Canberra. Tim is a highly respected environmentalist and musician, having worked for organisations including the Greens, Greenpeace, 350.org and others, as well as performing in venues from Woodford Folk Festival to New York's Carnegie Hall. Tim is the founder and Executive Director of Green Music Australia, served as Communications Director for Christine Milne, has sat on the board of Greenpeace Australia Pacific, and has been published in the Guardian, ABC, Griffith Review, Crikey and elsewhere. His book, Living Democracy: an ecological manifesto for the end of the world as we know it, is available for purchase through the Green Institute here.
Community Engagement Officer
Elissa Jenkins, Bribie Island QLD. Elissa is a communications and fundraising specialist, and a professional puppeteer. Elissa has worked in newspapers, the non-profit sector, the renewable energy sector, arts and entertainment, and has supported small to medium businesses and social enterprises to flourish. In 2013, Elissa was named one of YWCA Queensland's 125 Leading Women – as a woman who has made a significant contribution to her community and modelled leadership through her actions and words. Elissa served on the Green Institute Board from 2008 to 2016.
Green Agenda Editor
Carlos Morreo, Melbourne. Dr Carlos Eduardo Morreo is a writer, scholar, and organiser living in Naarm/Melbourne and the current editor of Green Agenda. Previously he taught in the School of Politics and International Relations at the Australian National University in Canberra. Carlos is also the executive officer of the independent Institute of Postcolonial Studies, based in North Melbourne. He co-edited Postdevelopment in Practice: Alternatives, Economies, Ontologies (Routledge 2019) with Elise Klein, and collaborates with several International politics and global south journals.
Green Institute Board
Rebecca Galdies, (chair) Adelaide. Rebecca (Becc) is the former National Secretary and Convenor for the Australian Greens. Becc is a skilled all-rounder with a particular passion for building positive workplace culture and long-term sustainable relationships. She enjoys working in inspiring teams with people who challenge her thinking, and are not afraid to take risks, explore new ideas and radical concepts in pursuit of a healthier, fairer society. Becc enjoys conversing with intelligent, creative people about ideas that can change the world. Though Becc loves all creatures, she is particularly fond of her cat Maze and her step-dog Mahli.
Michael Honey, (treasurer) Launceston. Michael is the founder of Icelab, a digital design studio with a focus on cultural, literary and environmental projects. He has a background in interactive design, creative direction, and data visualisation, and has written and spoken on the future of work. Michael has degrees in philosophy and his political interests are focused around degrowth, energy, and climate change.
Sue Lewis, Melbourne. Researcher and Sustainability Catalyst at the National Centre for Sustainability, Swinburne University. She has extensive experience in environmental science, environmental education, cross cultural and global studies, research project and team management, and organisational change.
Julie Lyford OAM, Gloucester NSW. Julie is a former registered nurse, local councillor and mayor who founded Gloucester Sustainable Futures Convention and co-founded Gloucester Environment Group. She is currently chair of Groundswell Gloucester which was instrumental in halting AGL's Gloucester coal seam gas project in 2016 and the Rocky Hill coal mine proposal in the Gloucester Basin in 2019.
Chris Tucker, Melbourne. He is one of the founding design partners of Chorus Studio, formed in 2006. Over the last 15 years he has headed three studios and worked as both designer and strategist with a variety of public and private sector clients.
Clint Uink, Ballardong country, WA. Clint Uink is a Koreng Noongar man, unionist and campaigner residing on Ballardong country in Western Australia. Having worked for over a decade in land management and handing country back to First Nations people, Clint now works for Western Australia's peak housing body Shelter WA running their Aboriginal Community Housing Organisation project. He has run as a Greens candidate for State and Federal Parliament, running the biggest field campaign ever for the seat of Swan, and has been involved in grassroots activism across the state for over a decade. He comes from a family of activists and unionists, with his aunties and uncles being involved in the land rights, cultural heritage and industrial action movements. Clint lives in the WA Wheatbelt on a small farm with his partner, growing vegetables, raising chooks and writing music when he isn't campaigning.
Indra Esguerra, Canberra. Indra has 3 decades of experience in campaigns, community organising and activism, starting with forest, uranium mine and anti-globalisation campaigning, then running a community radio station. Indra has run a small business and was an advisor and Chief of Staff to ACT Greens MLAs and ministers for 16 years.
Founding director (retired)

Margaret Blakers, Canberra. Experienced organiser, researcher and environmental activist. Margaret organised the first Atlas of Australian Birds, co-founded the Victorian Greens, organised the first Global Greens conference, and was formerly adviser to Senator Bob Brown. She was also formerly Convener of the Global Greens, the network of the world's Green parties and political movements.
Site terms
Currency >  All transactions are processed in Australian dollars
Receipt > We issue a printed receipt for each order or donation.  Donations of $2 and more are tax deductible.
Refunds/returns > A refund may be available if you make an error in your donation.  Any refunds will be made by credit card to the card used for the original donation.  Refunds of registration fees will be on the terms stated in the registration form.
Delivery policy > Not applicable.
Contact details >
Email:  office@greeninstitute.org.au
Post:   GPO Box 557, Canberra, ACT 2601
Street:  2/18 Lonsdale St, Braddon, ACT, 2612
ABN: 86 133 831 197
Privacy >
Personal information collected by the Green Institute is used to assist in performing its functions and activities. It will only be disclosed as permitted under the Privacy Act or when you consent to the disclosure.