About The Green Institute
The Green Institute is cultivating ecological democracy through ideas, conversation and action.
Founded in 2008, and supported by a grant-in-aid from the Commonwealth government as the official think-tank of The Australian Greens, the Institute has a national and international reputation for high-quality, exciting and influential research, and creating space for deep and rich discussion.
Dedicated to the Global Greens' four pillars of ecological sustainability, grassroots democracy, social and economic justice, and peace and nonviolence, the Institute has focussed its work on key points of intervention including the rights of nature and Earth-centred governance, participatory democracy, and universal basic income and the future of work, as well as over-arching discussions around ecological political theory and practice.
Donations to support The Green Institute's work are tax deductible for Australian citizens. Donations above the legislated threshold (currently $14,500) will be disclosed to the Australian Electoral Commission.
Our people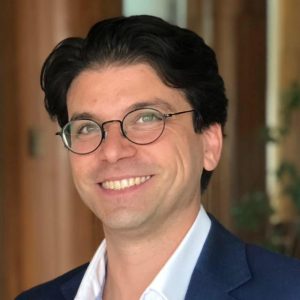 Executive director
Tim Hollo, Canberra. Tim is a highly respected environmentalist and musician, having worked for organisations including the Greens, Greenpeace, 350.org and others, as well as performing in venues from Woodford Folk Festival to New York's Carnegie Hall. Tim is the founder and Executive Director of Green Music Australia, served as Communications Director for Christine Milne, has sat on the board of Greenpeace Australia Pacific, and has been published in the Guardian, ABC, Griffith Review, Crikey and elsewhere. His book, Living Democracy: an ecological manifesto for the end of the world as we know it, is available for purchase through the Green Institute here.
Community Engagement Officer
Elissa Jenkins, Bribie Island QLD. Elissa is a communications and fundraising specialist, and a professional puppeteer. Elissa has worked in newspapers, the non-profit sector, the renewable energy sector, arts and entertainment, and has supported small to medium businesses and social enterprises to flourish. In 2013, Elissa was named one of YWCA Queensland's 125 Leading Women – as a woman who has made a significant contribution to her community and modelled leadership through her actions and words. Elissa served on the Green Institute Board from 2008 to 2016.
Green Institute Board
Rebecca Galdies, (chair) Adelaide. Becc is a division organiser for the National Tertiary Education Union and former campaign coordinator for the Queensland Nurses and Midwives Union. Becc has had a varied career from almost two decades working in hospitality to research work at both RMIT and UWA (where she undertook her undergraduate studies); business development and contract management at federal government agencies; and communications roles at a national safety regulator. Becc is also on the board of the Commons Social Change Library.
Hayley Conway, Melbourne. Hayley is a strategist, specialising in communications and mobilisation. Hayley has been a consultant, a union organiser, and a senior advisor to leader of the Australian Greens Richard Di Natale. She spent several years in the USA in campaign roles for global LGBT organisation, All Out, followed by campaign finance reform organisation RepresentUs.
Dr Tjanara Goreng Goreng, Canberra. Tjanara is a Wakka Wakka Wulli Wulli Traditional Owner from Central Queensland who was born in the outback at Longreach in central western Queensland. She's an academic, unionist, former public servant and proud grandmother Tjanara is also a published poet, writer, performer of traditional song and dance, and contemporary Murri artist. Tjanara is an Adjunct Assistant Professor at University of Canberra and a PhD Researcher/lecturer at the Centre for Aboriginal Economic Policy Research, Australian National University.
Michael Honey, (treasurer) Melbourne. Michael is the founder of Icelab, a digital design studio with a focus on cultural, literary and environmental projects. He has a background in copywriting, creative direction and theatrical and television production, and has written and spoken on the future of work. Michael has degrees in philosophy and his political interests are focused around degrowth, energy, and climate change.
Sue Lewis, Melbourne. Researcher and Sustainability Catalyst at the National Centre for Sustainability, Swinburne University. She has extensive experience in environmental science, environmental education, cross cultural and global studies, research project and team management, and organisational change.
Julie Lyford OAM, Gloucester NSW. Julie is a former registered nurse, local councillor and mayor who founded Gloucester Sustainable Futures Convention and co-founded Gloucester Environment Group. She is currently chair of Groundswell Gloucester which was instrumental in halting AGL's Gloucester coal seam gas project in 2016 and the Rocky Hill coal mine proposal in the Gloucester Basin in 2019.
Chris Tucker, Melbourne. He is one of the founding design partners of Chorus Studio, formed in 2006. Over the last 15 years he has headed three studios and worked as both designer and strategist with a variety of public and private sector clients.
Indra Esguerra, Canberra. Indra has 3 decades of experience in campaigns, community organising and activism, starting with forest, uranium mine and anti-globalisation campaigning, then running a community radio station. Indra has run a small business and was an advisor and Chief of Staff to ACT Greens MLAs and ministers for 16 years.
Founding director (retired)

Margaret Blakers, Canberra. Experienced organiser, researcher and environmental activist. Margaret organised the first Atlas of Australian Birds, co-founded the Victorian Greens, organised the first Global Greens conference, and was formerly adviser to Senator Bob Brown. She was also formerly Convener of the Global Greens, the network of the world's Green parties and political movements.
Site terms
Currency >  All transactions are processed in Australian dollars
Receipt > We issue a printed receipt for each order or donation.  Donations of $2 and more are tax deductible.
Refunds/returns > A refund may be available if you make an error in your donation.  Any refunds will be made by credit card to the card used for the original donation.  Refunds of registration fees will be on the terms stated in the registration form.
Delivery policy > Not applicable.
Contact details >
Email:  office@greeninstitute.org.au
Post:   GPO Box 557, Canberra, ACT 2601
Street:  2/18 Lonsdale St, Braddon, ACT, 2612
ABN: 86 133 831 197
Privacy >
Personal information collected by the Green Institute is used to assist in performing its functions and activities. It will only be disclosed as permitted under the Privacy Act or when you consent to the disclosure.