Catastrophe, Cooperatives, And Community-building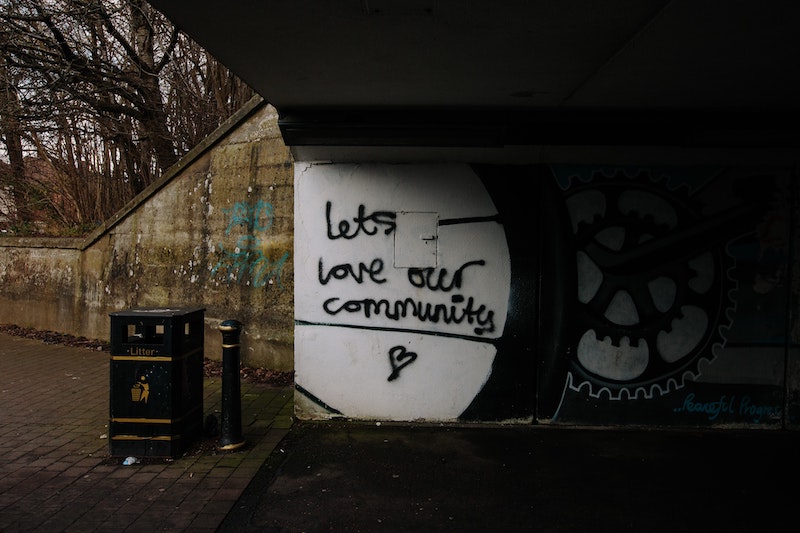 As we start to emerge from lock-down, thankfully with remarkably low health impacts compared to much of the rest of the world, the economic, social and political impacts of the Covid pandemic will only get more stark. As we've already been seeing, the divergent possibilities opened up by this moment, for good and for ill, are truly extraordinary. We need to talk about them. Even more now than before.
And have we got some conversations for you! The first three conversations in our Covid Democracy series presented brilliant opportunities to dig deep into ideas. Those of you who came along can attest that they're worth watching in full. You can catch up with them on our blog. But of course, it's that much better to be there live and get the opportunity to discuss the ideas with the presenters.
I'm delighted now to be able to bring you the next three in this series, exploring catastrophic risks, cooperatives and community economies, and participatory community building with a fabulous group of presenters over the next two months! We do have a limit of 100, and have booked out each of the first three, so I strongly encourage you to register as soon as possible.
First up, next Thursday, June 18, we have a session on catastrophic risks with science writer Julian Cribb and cardiologist, ACT chair of Doctors for the Environment Australia and inaugural Human Futures Fellow at the ANU, Dr Arnagretta Hunter. Exploring the recent report from the Commission for the Human Future which I was privileged to be involved with, this is bound to be a challenging and potentially unsettling session, confronting the depth of the risks we face, from pandemics, climate change, ecosystem collapse and more. But it also provides us with the space to consider, with the help of two powerful thinkers, the depth of the change we must – and can – achieve.
Register for Facing Up To Catastrophic Risks now.
Following this, on July 2, I'm thrilled to be able to bring you a session on cooperatives as a path to democratic economic recovery.
Many of us have been listening to Scott Morrison's "laser-like focus on jobs", seeing the planned economic recovery being driven by a corporate agenda, and wondering – can't we, at a moment like this, begin to plan a democratic economic recovery? Instead of handing over billions to capitalists to "create jobs" for grateful supplicant workers, couldn't we support workers themselves, and the communities they live in, to build and control their own recovery?
To discuss this, we have world-renowned expert in post-capitalist economic organising, co-author of Take Back The Economy, Professor Katherine Gibson, and one of Australia's leading voices in green cooperatives, Dan Musil, from the Earthworker Coop. For anyone at all interested in democratising our economy, this is a conversation not to be missed.
Register for Cooperatives as a Path to Democratic Economic Recovery here.
And finally, on July 16, we've got a wonderful session on Community Building from Bendigo to London that is sure to be uplifting and inspiring!
If you've heard me speak or read my writing in the last few years, you've almost certainly heard me mention the Participatory City project in London. I had the opportunity to visit it early in their expansion phase just before the Global Greens Congress in Liverpool in 2017, and the depth of their thinking and excitement of their activity blew me away.
Working in the huge and socially disadvantaged Borough of Barking and Dagenham, the project provides institutional support to communities to develop their own urban commons projects, from cooking co-ops to knitting groups, from pop-up shops to tool libraries. They are doing this partly because of what each project brings, but largely because of the overarching benefits across the community. They have already found that these projects reduce a vast range of social ills, from homelessness to drug addiction to family violence, by making people across the area feel included, feel they have more control over their own lives. They see it as a different mode of politics: not public, not private, not paternalistic, but participatory.
We'll have Nat Defriend, Participatory City's Chief Operating Officer, joining us from London to talk to us about the project, how they've responded to Covid, and how projects like this help communities survive and thrive through periods of crisis like this one which are only going to become more frequent.
From Australia, we'll have Julie Miller Markoff from the bHive platform cooperative to tell us about their plans to build something similar out of the already thriving participatory practices going on in Bendigo. There's been a tremendous buzz (forgive the pun) about this project in community economy circles around Australia for a little while now, and it'll be wonderful to hear about their plans.
Register for Community Building from Bendigo to London now.
In early August, we'll have a session to conclude the Reset Reading Group. Watch out for that one closer to the time. And, if you've got an idea for a topic or a speaker you'd like to hear from in this series, please let us know!
Looking forward to continuing the conversations with you!
PS: We're approaching the end of the financial year, so now would be a great time, if you're in a position to do so, to consider donating to the Green Institute to help us continue our work. If you value what we bring to our movement, remember that it's limited only by our minimal resources. With your support, we can do a whole lot more! Sign up to be a regular donor or make a one off donation here. Thanks for your generosity.