6 Months, 9 Webinars, 26 Speakers, Countless Ideas!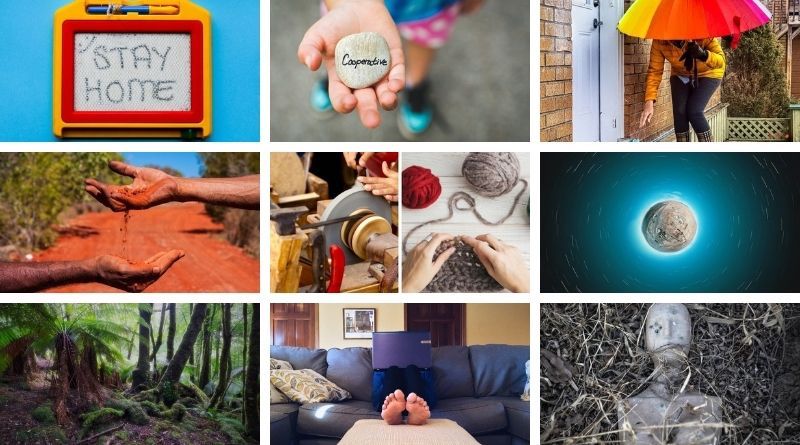 Six months ago, just as coronavirus was reaching Australia and we were beginning to grapple with what a pandemic response might look like, the Green Institute called a snap webinar, Staying Together While Keeping Apart, to discuss how to ensure that, through looming lockdowns, we continue the vital work of cultivating connection, cohesion and democracy.
The conversation, possibly the first Covid-focussed webinar in Australia, was a tremendous success, showing a huge appetite for conversations about the implications of the pandemic for social and political change. So we decided to develop the idea into a series on Covid Democracy, exploring in depth the possibilities of this moment for the kind of deep, systemic change we know we need.
Over half a year, we've hosted 9 conversations featuring 26 speakers, discussing countless ideas, from Indigenous democracy to cooperatives to Universal Basic Income. We thought that now, with new cases approaching zero and the path out of lockdowns and border closures becoming clear, it was time to look back at the series and consider what next.
Here, collected for ease of reference, are the videos of the nine webinars:
What a fantastic set of conversations this has been! If you've missed any, I can highly recommend watching the videos, or listening while going for a walk. You'll find them informative, inspiring and fun!
Now: what have we missed? Do you have ideas for other issues we should be exploring, or people we should invite to take part in conversations? The Green Institute has a very long history of webinars, and we're not going to stop just because the pandemic may be finally calming down. Please don't hesitate to let us know what you'd be interested in discussing.
In the meantime, happy watching, and take care!
PS: If you think this series has been an important contribution, please consider making a regular contribution yourself to the work of the Green Institute. We've built up so many ideas that are worth following up here, and really need your help to make that happen. Our regular donors provide vital support to everything we do, so please consider joining.