Everything Is Connected: Science, AI, And Democracy
Traversing the way the internet has impacted on democratic discourses, how giant capitalist monopolies have begun to take control and challenge the basis of democracy, how technology changes the way we work and interact, and how commercialisation of research challenges public good science, this was a fabulous conversation. Panel members were: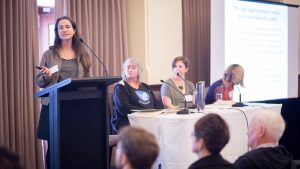 Ellen Broad
Ellen Broad is a data policy wonk and data tinkerer. She was previously Head of Policy for the Open Data Institute based in London. She also worked for senior UK government minister Elisabeth Truss as her expert adviser on data.
Felicity Ruby
Felicity Ruby's research is focused on transnational political movements against mass surveillance. She has been a political adviser to Senator Scott Ludlam, Greenpeace International, and a Peace and Security Adviser to the United Nations Development Fund for Women. She was most recently the Director of Internet Policy for global software consulting firm, ThoughtWorks.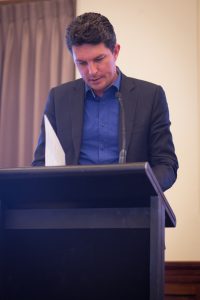 Dr Penny Kyburz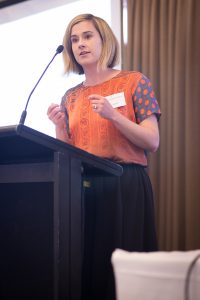 Dr Penny Kyburz was an advisor to Senator Scott Ludlam in the communications portfolio, including digital rights and broadcasting. She has a PhD in computer science and is a former lecturer and researcher in artificial intelligence, human-computer interaction, and video games. She has worked as a game designer/developer on AAA games and her own indie games.
Dr Georgia Miller
Georgia Miller recently completed her PhD on policy and technological innovation. She cur- rently works as a research assistant at UNSW and as a senior strategist with The Sunrise Project. Among previous roles, she was coordinator of Friends of the Earth's Nanotechnology Project, and a staff member for Australian Greens Senator Kerry Nettle.
Listen to the session here: