Out Now: Greens and Government – Green Agenda Journal 2022 Volume One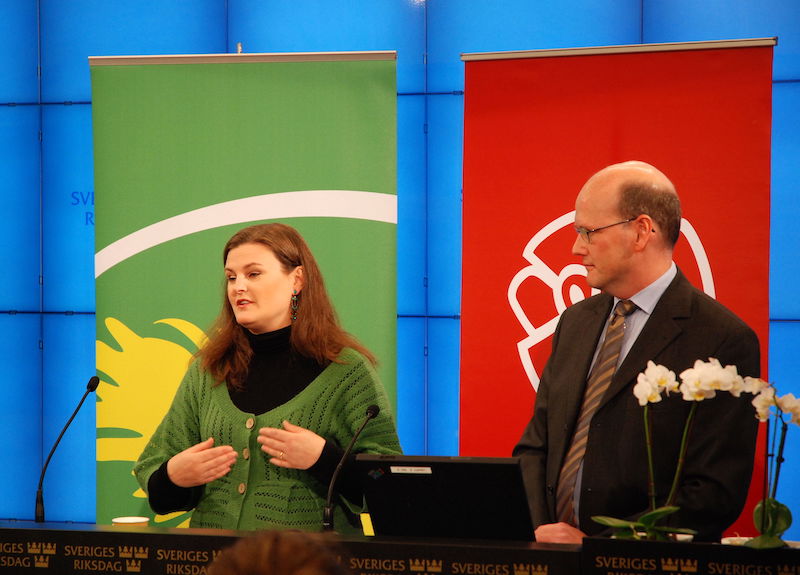 With a federal election just weeks away and a real chance that the Greens could find ourselves in balance of power and negotiating for government, Green Agenda's first edition of 2022 explores one of the biggest questions our party and movement face: how should we govern?
As a party founded on the principle of grassroots democracy, how do we exercise power? How do we share power with other parties that don't necessarily share our values? Can we govern by devolving and dissolving power? What institutions do we need to support and what ideas do we need to confront? How do we manage our own processes and expectations?
This magazine is jam-packed with stimulating and exciting discussion of these questions by Greens from around Australia and the world, sharing their ideas, expertise and experience.
We've got an interview with the co-leader of the Green Party of Aotearoa New Zealand, Marama Davidson, explaining how the party is sharing government across the ditch, as well as a constructive critique from former ACT Greens MLA Caroline Le Couteur about the challenges inherent in the tremendously successful power-sharing agreement in Canberra.
Senator Larissa Waters writes about how effective government for Green outcomes needs a well-resourced and independent public service. And Councillor Jonathan Sri writes about the importance of ensuring our internal democracy embeds grassroots, decentralised power at every step.
Our wonderful outgoing editor, Simon Copland, teases out how the (understandable) rise of anti-politics conflicts with Greens campaigns geared at taking part in government, while Erin Remblance writes about how Greens seeking government need to be prepared to tackle growth economics head on.
And, finally, we republish a detailed analysis from Sean Currie in the Green European Journal of the impact on electoral success of Greens parties in Europe entering, taking part in, and leaving government. While electoral impact is only one measure of success, of course, there are useful and intriguing lessons from this analysis.
There's so much to chew on here – lots of great reads to get you thinking while out on the hustings to get as many Greens elected as we possibly can on May 21.
Speaking of which, I'm standing down now from the Institute to contest the seat of Canberra again. I'll be in touch after the election, either to bid you farewell as I enter parliament or to discuss where the Institute is heading next, including with the publication of my book mid-year.
Enjoy Green Agenda, and campaign hard! See you on the other side,
Tim
---
Image Source: Mikaela Valtersson (Green) and Thomas Östros (Social Democrat) present the two parties' joint 2009 shadow budget in October 2008. At this stage the Left Party was not yet part of the cooperation. By Miljopartiet Fotograf: Johan Schiff – Own work, CC BY 3.0, https://commons.wikimedia.org/w/index.php?curid=4907816