Online Book Launch: Living Democracy by Tim Hollo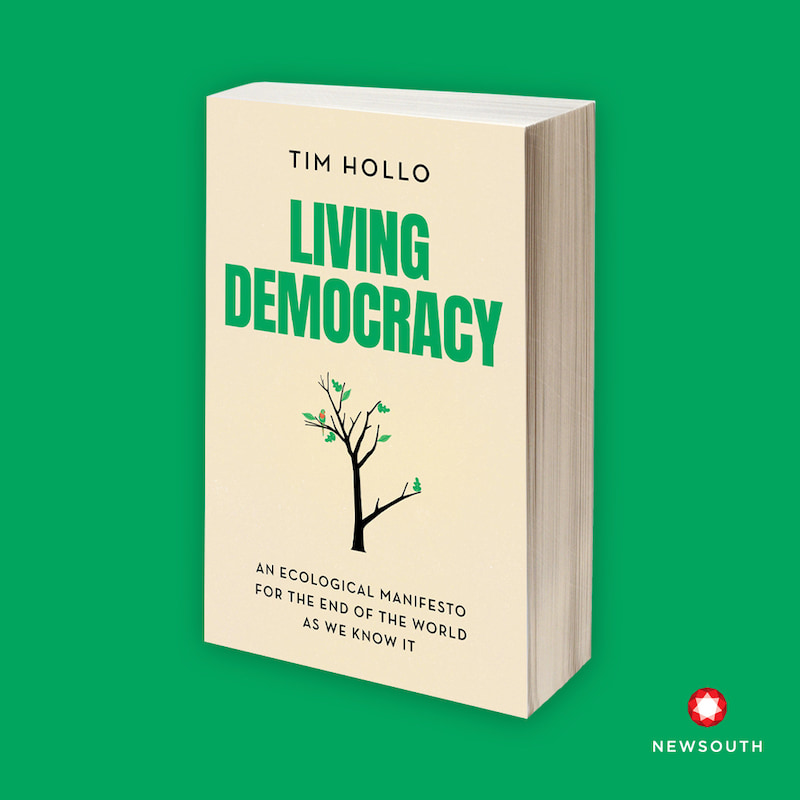 The way we glow when having a great conversation, building off each other's ideas, finding solutions we can all be satisfied with. The way we spark together when marching and chanting in protest. This is living democracy.
Join us in conversation with Tim Hollo, Executive Director of The Green Institute and author of the newly published book Living Democracy: An ecological manifesto for the end of the world as we know it. Tim will be discussing the book with Dr Millie Rooney, National Coordinator of Australia reMADE.
Webinar: 8pm AEDT, Thursday 11 August 2022
Yes, the world looks bleak. Across our society there's a mounting sense of desperation in the face of the climate crisis, gaping economic inequality and racial injustice, increasing threat of war, and a post-truth politics divorced from reality. Extinction is in the air.
But what if the solutions to our ecological, social and political crises could all be found in the same approach? What if it was possible for us to not just survive, but thrive?
Missed it? Listen to the recording on Soundcloud.
In Living Democracy, Tim Hollo offers bold ideas and a positive vision. It's the end of the world as we know it, but it doesn't have to be the end of the world. In fact, around the globe, people and communities are beginning an exciting new journey.
This book – and conversation – will inspire you, inform you, and get you fired up to co-create our common future. A living democracy.
Webinar: 8pm AEDT, Wednesday 9 February 2022
Full bursaries are available. Email event organiser (email listed below) with your request. You can preorder the book here.
If you are registered for tonight's webinar and you haven't received your Zoom link, please text Elissa 0418 786 986 and she will send it to you. However, please check your spam/junk folder first. Thanks!