Living Democracy with Tim Hollo & Adam Bandt, Melbourne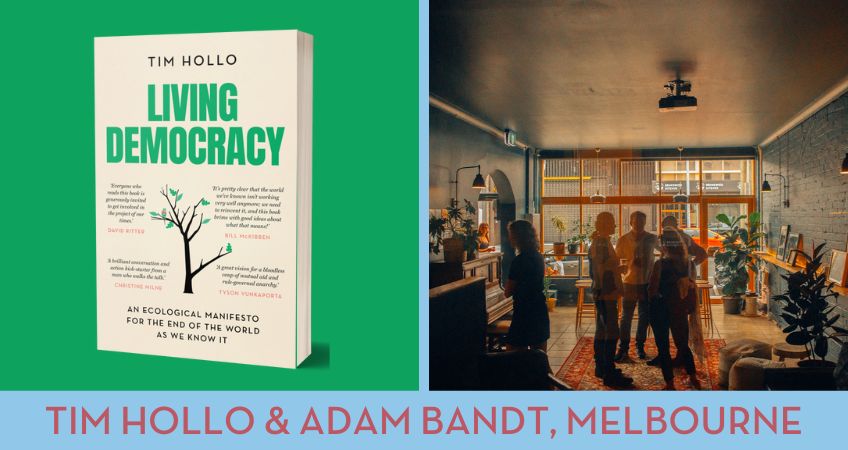 Join us for drinks at Small Time as Melbourne celebrates the launch of Living Democracy: An ecological manifesto for the end of the world as we know it, the new book from writer and Greens activist Tim Hollo.
6.30pm, Thursday 20 October, 2022
Small Time, 271-273 Albert St, Brunswick
Living Democracy offers bold ideas and a positive vision for the future. It's the end of the world as we know it, but it doesn't have to be the end of the world. In fact, around the globe, people and communities are beginning an exciting new journey.
Tim will be in conversation with Greens Federal Parliamentary Leader and MP for Melbourne Adam Bandt as well as co-founder of the Tomorrow Movement and Young Campaigns, Cat Nadel. 
If you'd like to attend this free event, please RSVP to info@brunswickbound.com.au