Living Democracy: Canberra Book Launch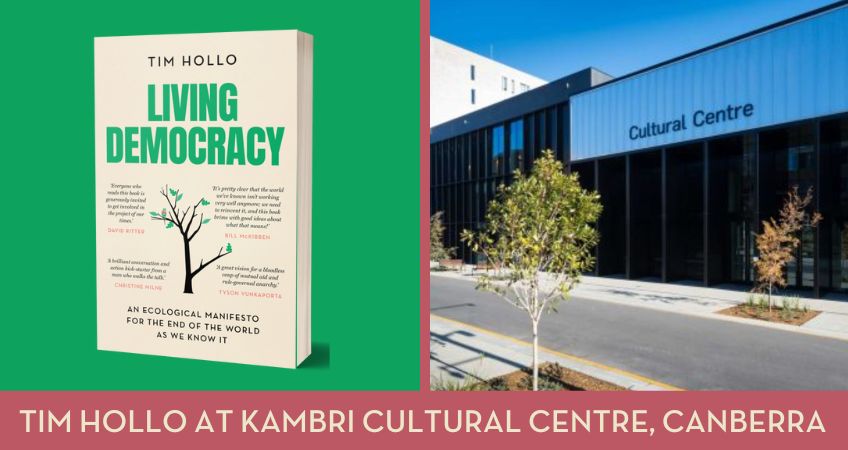 Join us in conversation with Tim Hollo, Executive Director of The Green Institute and author of the newly published book Living Democracy: An ecological manifesto for the end of the world as we know it.
Tim will be joined by Shane Rattenbury & Dr Arnagretta Hunter. Register now.
6pm, Wednesday 31 August 2022
Cultural Centre Kambri T2 (ANU Building 153)
University Avenue, Acton, ACT 2601
The way we glow when having a great conversation, building off each other's ideas, finding solutions we can all be satisfied with. The way we spark together when marching and chanting in protest. This is living democracy.
This book – and conversation – will inspire you, inform you, and get you fired up to co-create our common future. A living democracy.