Living Democracy: Adelaide Book Launch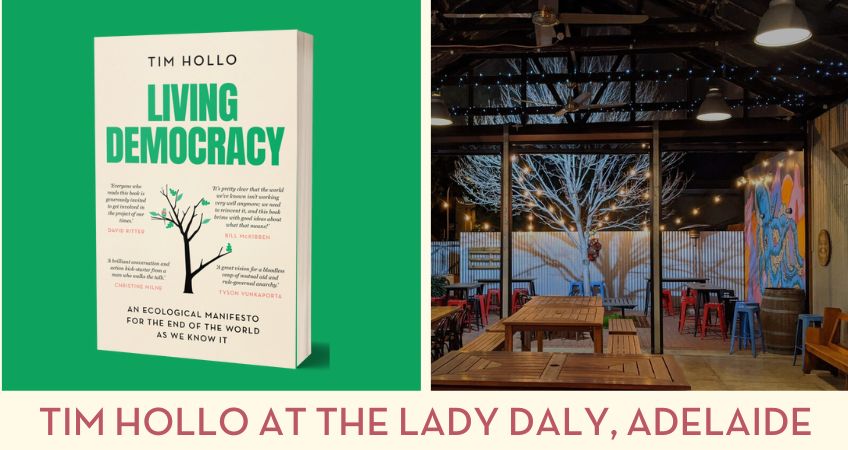 Join us in conversation with Tim Hollo, Executive Director of The Green Institute and author of the newly published book Living Democracy: An ecological manifesto for the end of the world as we know it.
Tim will be joined by new SA Greens Senator, Barbara Pocock, and Assoc Prof Peter Burdon from University of Adelaide, with MC Rebecca Galdies, chair of the Green Institute board.
Register below. The book will be available for purchase on the night.
4-6pm, Sunday 18 September, 2022
The Lady Daly
126 Port Rd, Hindmarsh
The way we glow when having a great conversation, building off each other's ideas, finding solutions we can all be satisfied with. The way we spark together when marching and chanting in protest. This is living democracy.
This book – and conversation – will inspire you, inform you, and get you fired up to co-create our common future. A living democracy.
Full bursaries are available. Email event organiser (email listed below) with your request.
Register below.