Bentley Effect movie screening – Canberra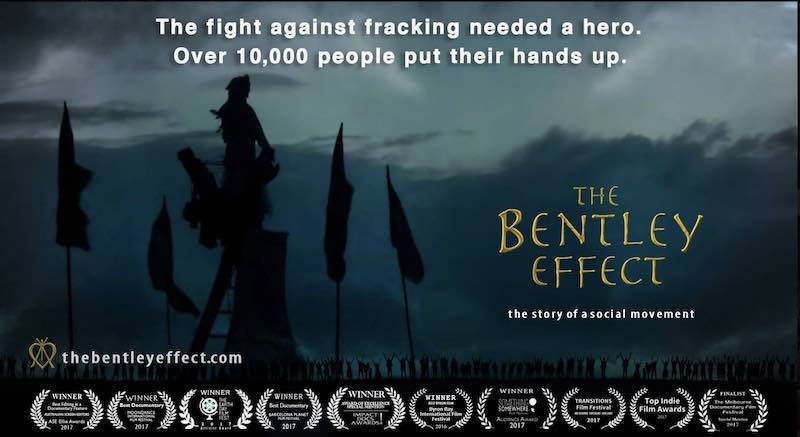 Hosted by Rising Tide and Emma Davidson MLA
When: 6:15pm to 8:45pm Sunday 22 October
Where: Polish White Eagle Club
38 David St
Turner ACT 2612
You are warmly invited to a screening of the epic doco The Bentley Effect. Enjoy a night with friends celebrating people power against the fossil fuel industry – there'll be some food and a cuppa too!
6.15pm for a 7pm start. Come alone or bring a friend—you'll leave inspired.
BOOKINGS REQUIRED. Get your tickets now, they're FREE! https://www.risingtide.org.au/canberra-film-night
We will be joined by special guests Emma Davidson MLA and Tim Hollo, Executive Director of the Green Institute.
About the film
The Bentley Effect is the story of the landmark struggle against coal seam gas fracking in the NSW Northern Rivers, which culminated in thousands of people blockading the industry at Bentley.
Filmed over five years, The Bentley Effect documents the highs and lows of the battle to keep a unique part of Australia gasfield-free. This timely story of a community's heroic stand shows how strategic direct action and peaceful protest can not only overcome industrial might and political short-sightedness … but it can also be a lot of fun.
What to expect
This will be a fun night to connect with others who care about our environment. Bring a friend, or come alone, and get ready to be inspired by The Bentley Effect.
And get inspired for the Rising Tide People's Blockade of the World's Largest Coal Port in Newcastle in November.