Everything Is Connected: Stephen Healy Plenary On The Commons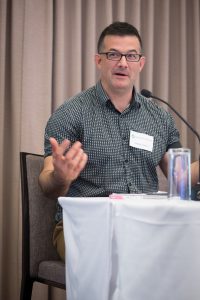 Stephen Healy is a senior Research Fellow at the Institute for Culture and Society, University of Western Sydney and a recent arrival to Australia. He has a Doctorate in Geography and his research focuses on community-based approaches to sustainable economic development.
Dr Healy's presentation to the plenary, entitled The Commons: what, why and how, brought a brilliant new perspective to most of the delegates, leading to a fascinating conversation in the Q&A and calls for further reading.
You can listen to Dr Healy's presentation here: