Ideas For A Just Future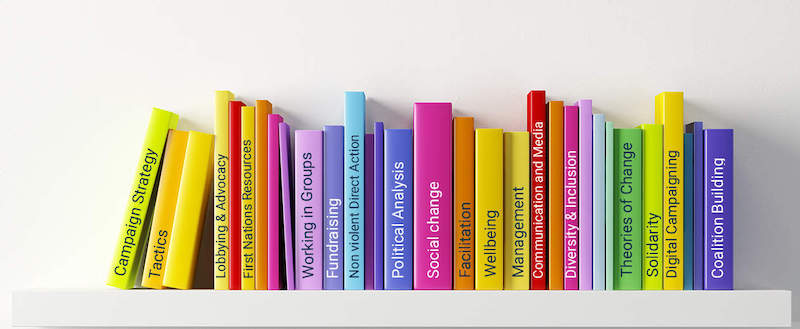 One of the fantastic projects that sprung up thanks to this extraordinary moment, and that the Green Institute has been delighted to be involved with, is the Reset Reading Group.
Launched by our friends at the Commons Social Change Library, this brought together six of us to curate fortnightly sets of readings around ideas for a just future. Over 1000 people, including many of you, took part in book club discussions across the country.
For our next webinar, four of the six of us from the Reset Reading Group come together to discuss some of those ideas, and how reading groups can help change the world, in a conversation moderated by the Commons Library's wonderful Holly Hammond.
Register for the Reset Reading Group webinar on August 5 here.
You'll get to hear from:
Roj Amedi, writer strategist, human rights activist and Iraqi-Kurdish refugee, about the readings she set on centring justice;
Amanda Tattersall, community organiser and academic, co-founder of GetUp! and the Sydney Alliance and host of the superb ChangeMakers podcast, on her readings on building relationships and power for transformation;
Godfrey Moase, Executive Director of the United Workers Union, on the readings he put together on cooperatives and a new economy;
and me, on, you guessed it, revitalising democracy.
Because we'll have four of us, and it's not quite part of our Covid Democracy series, please note that we'll be starting at the earlier time of 7.30pm AEST, and it's on a Wednesday evening, not a Thursday. Just to keep you on your toes.
Don't miss out on taking part in this next excellent conversation, on August 5. Register now.
PS: Another of the amazing projects of this moment that it's been a privilege to be involved in is The Things We Did Next's Assembly For The Future, a mixture of online theatre and participatory democracy, envisioning ourselves in 2029 and discussing how we got there. You can read my Dispatch from the future here, and don't forget to also click through to the other contributions.